2019 NKC NATIONALS ALABAMA
NKC Jr. CH BLUE RIDGE'S CRAZY BITCH
WHY WE LOVE THE AMERICAN BULLDOG
It wasn't until 2015 that I was able to own another American Bulldog, buying my standard female from Gunslinger Kennels. From the start, Nashi immediately became part of the family, living in our home in the NC Mountains, surrounded by active adults and teenagers. We spent endless hours training and socializing her with people, taking her to various stores, festivals, hiking in the mountains, car rides, and dogs shows.
We competed in our very first conformation show in 2016, competing until we retired Nashi after she produced her first litter. We kept Boss and Domino from the litter, competing in the show ring once again with Domino.
In 2021, we produced our second litter from Domino, expanding our list of dogs with the addition of Wick.
We love that the American Bulldog is the embodiment of loyalty and devotion. The perfect combination of a working dog, true guardian, powerful athlete and companion. They are very intelligent, courageous, goofy, sensitive and stubborn. We enjoy the breed because we can do everything we want with them; hike, swim, camp, hunt, the possibilities are endless.
The American Bulldog isn't for everyone, they can be territorial and dog aggressive. As a puppy, one must be dedicated to training and build a good foundation, socialization and defining boundaries.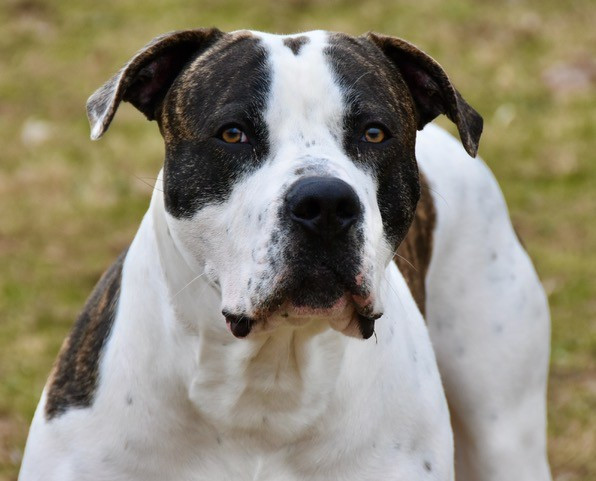 Copyright © 2017 Blueridge American Bulldogs